Conflict Management Workshops
We provide education about managing conflict through workshops and presentations and to community groups, religious institutions, schools, government agencies, and other organizations. We use interactive activities to teach about and reflect on conflict styles, effective communication, inclusive listening, and the mediation process.  Introductory workshops are offered for two hours to groups of 10-20 individuals at no cost, and targeted training series are available for an additional cost.
For more information, reach out to caroline@communitymediationdc.org.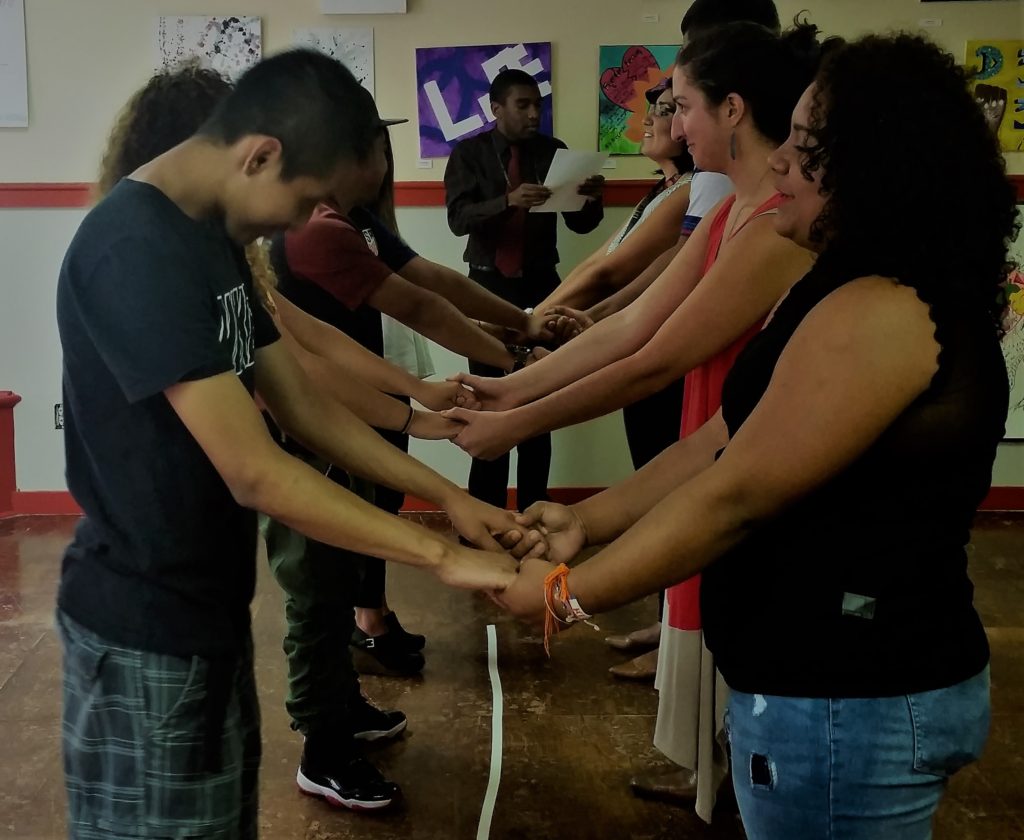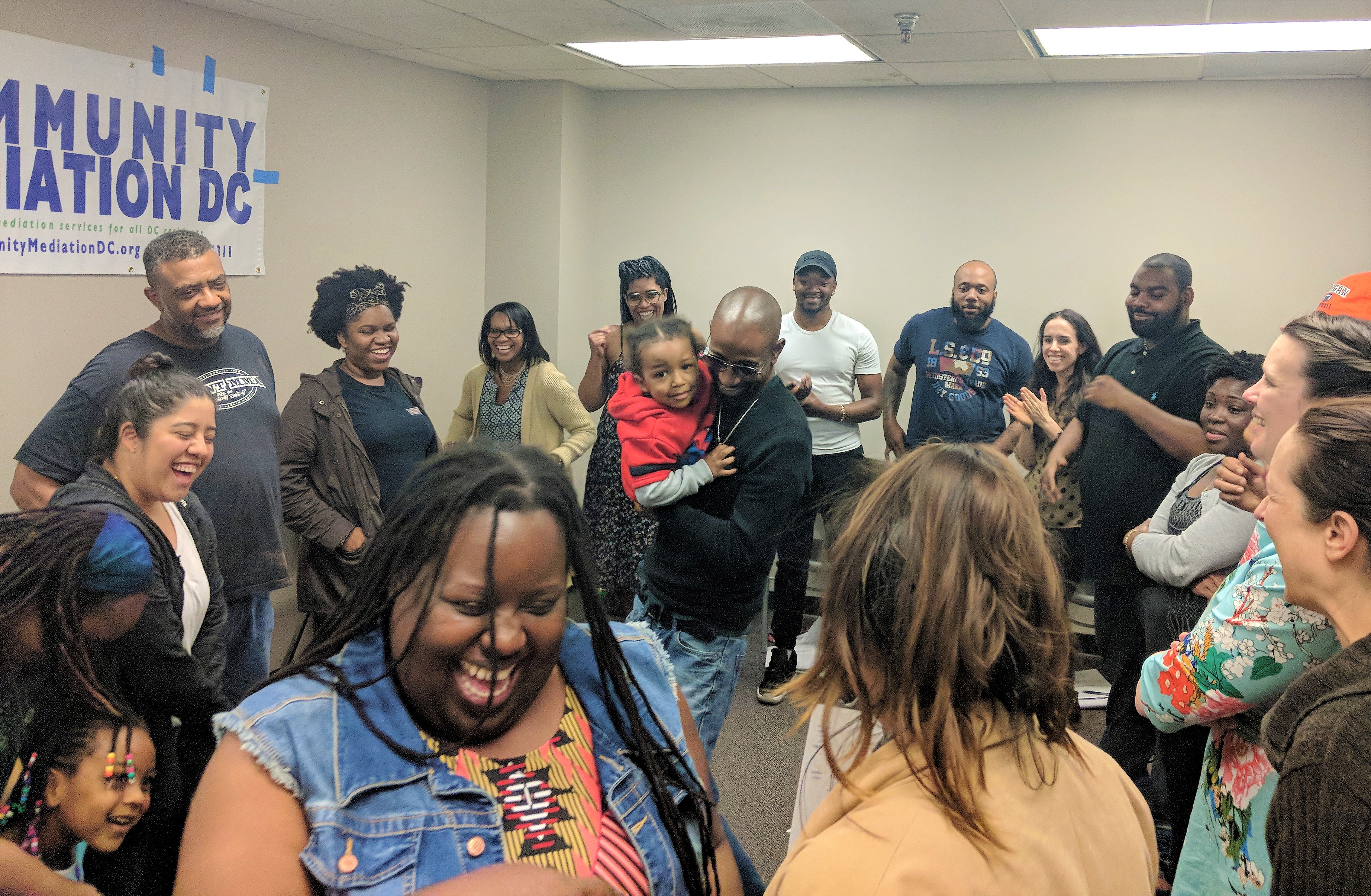 Community Mediation DC offers a 45-hour Inclusive Mediation training to community members at no cost, in exchange for committing to 150 volunteer hours over two years (about 6 hours per month). These hours include observing mediations, co-mediating, supporting outreach activities, and administrative/organizational support. We currently only offer mediations in the Inclusive model, so this training is required for anyone interested in volunteering with this part of our work.
We hold trainings about once a year, depending on our caseload, and prioritize current volunteers.  Click here to join us as a volunteer.
Large Group Facilitations
Many of our mediators are also trained in large group facilitation, and will offer this service when mediation is requested for a group larger than 10 individuals. Large Group Facilitation can also be offered based on requests for support with larger group meetings and discussions. Facilitations may involve conflict, planning for the future, developing or implementing policy changes, or discussions with a variety of stakeholders.  CMDC typically speaks with many participants in advance to develop an agenda that works for everyone involved.